Welcome Class of 2017!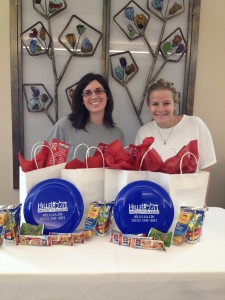 Roll Tide and Welcome to  The University of Alabama!
The Bloom Hillel Student Center is pleased to welcome the class of 2017.  We are so excited to see you!  We have an amazing schedule of events this fall, starting with MOVE IN Open Houses and Week of Welcome (WOW) kick off events.  Right now, our student interns and leaders have been preparing Goodie Bags to help welcome the Class of 2017 to campus.  If you are an incoming freshman or transfer student, please click on the link below and enter your dorm information.  Your information will not be shared and only used to deliver your bags after your move in date.
If you have any questions, feel free to contact me at lisa.bamahillel@gmail.com.
I look forward to seeing you soon!
-Lisa Besnoy