Jewish Students Prepare for Atlanta Recruiting Event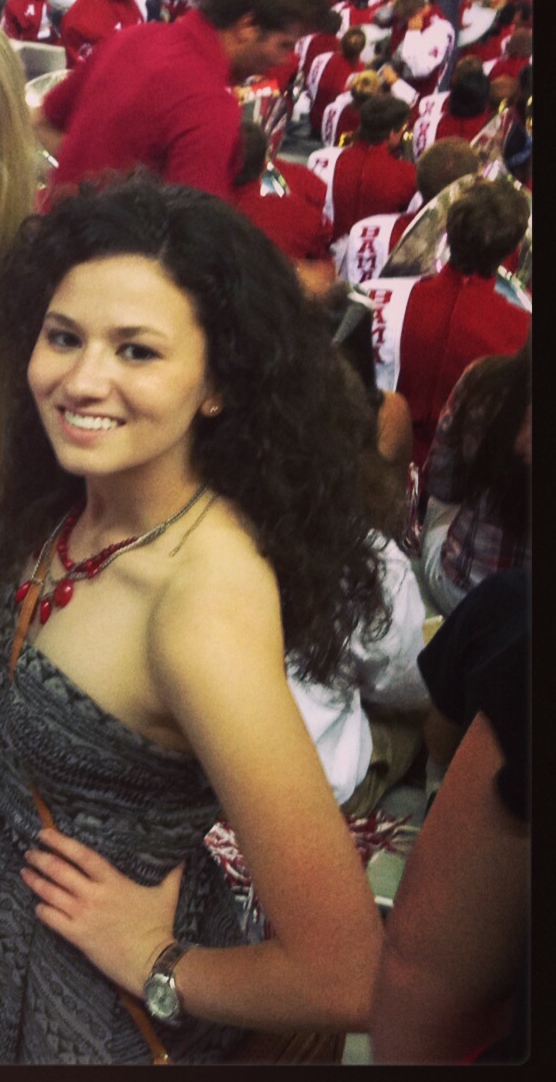 A Message from Risa Hayet, Executive Vice President of the Hillel Student Board:
As we are hitting the midway point of the semester, it honestly amazes me to think that I am almost halfway done with college.  Looking back to my senior year in high school at my decision to come to The University of Alabama, I know now that I made the right choice.  I couldn't imagine a more beautiful campus, friendlier people, or more supportive faculty.  In addition, having Hillel as my home away from home, where I can get together with other Jewish students for Shabbat dinners, holidays, and events, makes the campus feel not so big.  I was always incredibly active in USY all throughout high school, so getting involved in Hillel just felt natural to me.  I love being a part of the continuous growth of Hillel, and making connections with other Jewish students on campus.
I've been asked numerous times why I chose a school with fewer Jewish people than some other schools nearby.  The truth is, our campus has more Jewish people than one may think, and when I come to Hillel for a Shabbat dinner there are often more than 80 students all in one room.  I feel at home here.  Having a large Jewish population of those who are not actively involved, in my mind, is not as successful as having fewer Jewish students who are actively involved in our community and leadership.  Part of growing in size is recruitment.  I am really looking forward to the Jewish Recruitment event that I, along with 5 other students, will be speaking at in Atlanta on October 23.  We will be able to share insight to prospective students and families who are interested learning more about our school and our Jewish involvement.  I know now that I made the right decision in coming to UA, and I am looking forward to sharing my story with others.
••••••••••••••••••••••••••••••••••••••••••••••••••••••••••••••••••••••••••••••••••••••••••••••••••••••••••••••••••••••••••••••••••••••••••••••••••••••••••••••••••••••••••••••
The University of Alabama and The Marcus Jewish Community Center
invite you and your parents to a
Special Reception
Wednesday, October 23, 2013 7:30pm
Marcus Jewish Community Center of Atlanta
5342 Tilly Mill Road Dunwoody, GA 30338
At this reception, information will be provided on admissions, scholarship opportunities and Jewish life on campus.
Please respond by Friday, October 11th by visiting gobama.ua.edu/atlanta-jcc-reception
For more information, call (205)348-2914.