Freshman Class of 2026 Social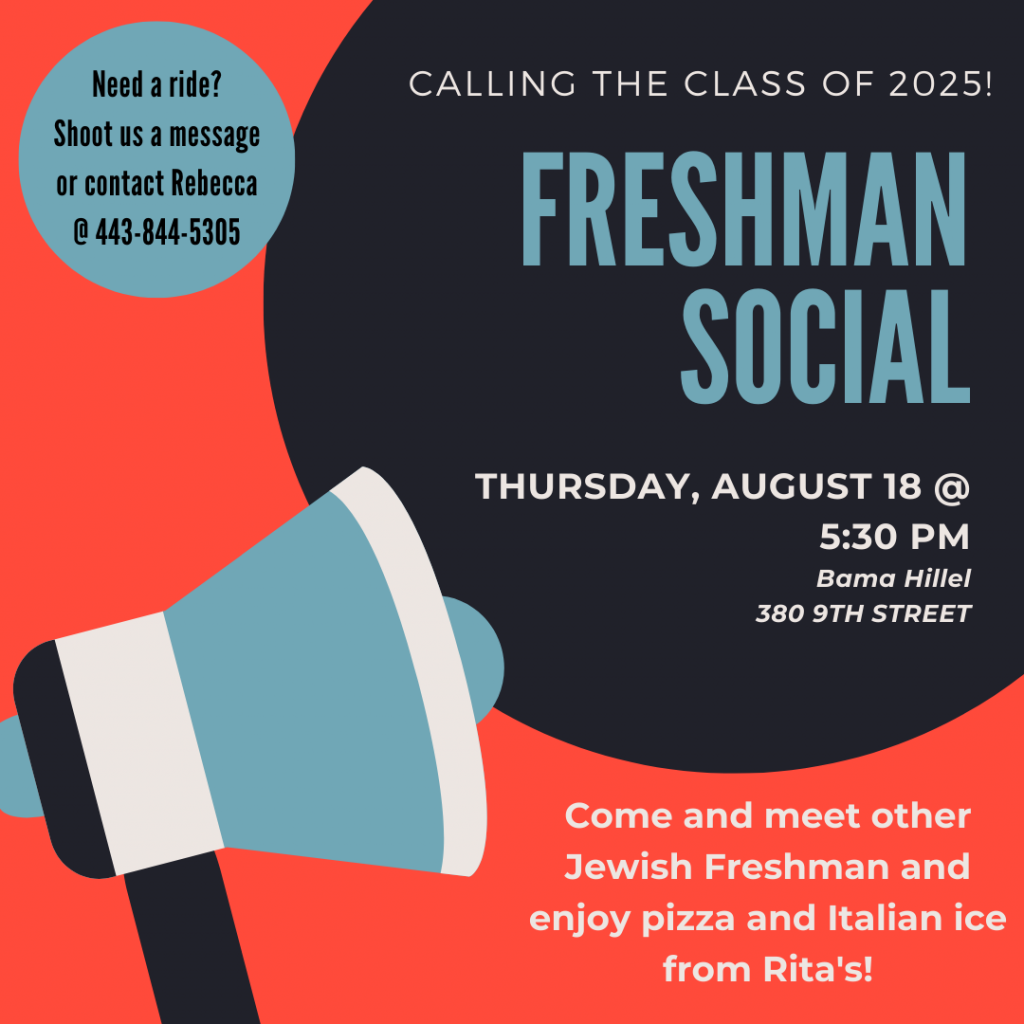 We are so excited to welcome the Class of 2026 into our Bama Hillel Community! Join us on Thursday, August 18th at 5:30 pm to meet other Jewish Freshmen and enjoy pizza and Italian Ice from Rita's!
This event is a great introduction to Hillel and Jewish life at Bama and we cannot wait to meet all of you. We will have student leaders, interns, and Jewish lead student groups for you to get to know. We are casual so come as you are and let us know if you need anything in the meantime! We are located on campus at 380 9th Street, just across from the Capstone Hotel.
We look forward to seeing you there! Please click on the button below to sign up. Thank you!