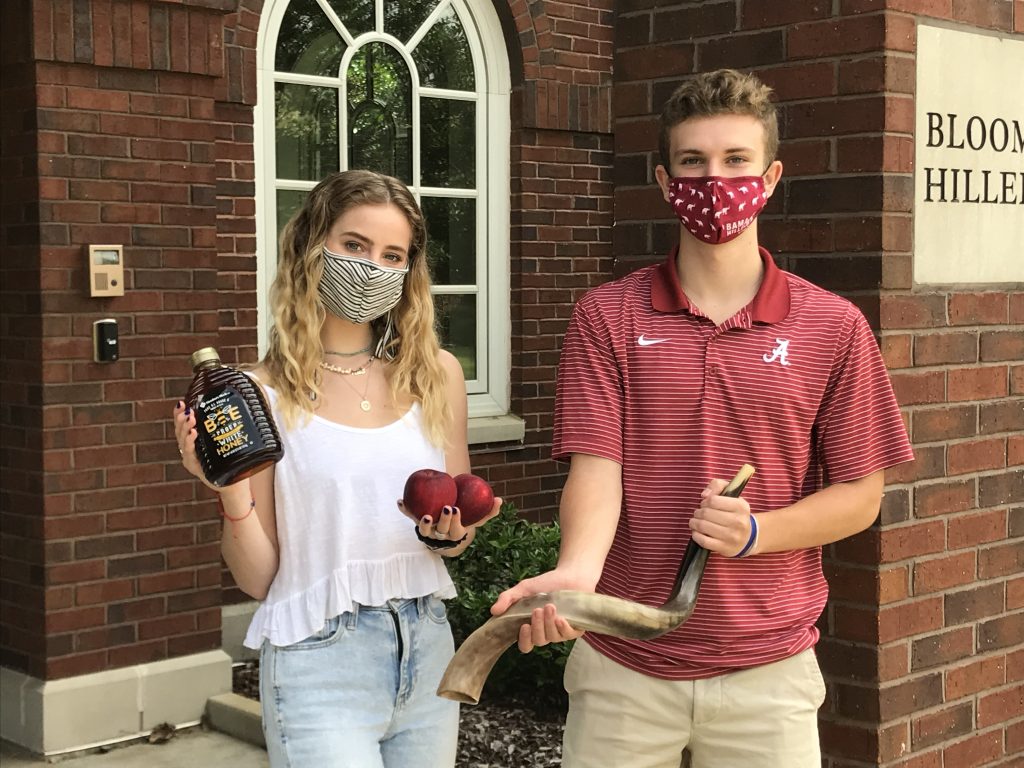 Holiday Meals with Bama Hillel

While we are not certain what social distancing and safety precautions may be in effect mid-September, planning a meaningful holiday experience for our students is very important to us. Below, you will find options to celebrate virtually with Hillels across the world as well as local Alabama synagogues. Holiday meals will be provided for Erev Rosh Hashana, Erev Yom Kippur, and the Break Fast. We anticipate that these will be pick up. We will make small group seating options available if possible.
Would you like to help support our High Holidays?
Even though our holiday celebrations may be virtual, we are very excited to be there for our students (even if it's just a passing glimpse behind a mask). We have worked hard to include special holiday meals for our Hillel Family and hope you will help us continue the tradition. Please consider a donation of $180 to support 10 students this Rosh Hashanah. Donations can be made on our homepage at Hillel.ua.edu/donate-2 or by contacting Lisa at Lisa.BamaHillel@gmail.com for other arrangements. Thank you and L'Shana Tova!
Save the Date!
Reserve your spot today for Virtual Holiday CelebrationsSeptember 18-29!
We're partnering with @HillelIntl and @Reboot to bring you Higher Holidays – an opportunity to join in song, laughter and prayer with thousands of college students and their families from Jewish communities around the world. Many options for services are available and we hope you sign up for the one that best fits how you like to celebrate. Learn more, see the schedule, and sign up here: bit.ly/34jKfg4
Stay Local for the Holidays – Virtually of Course
In addition to the Hillel Higher Holidays, the Jewish Community from across the state has invited you to join their holiday services. 
Holidays Services can be accessed by clicking on the following links:

Temple Emanu-el Tuscaloosa : Contact Lisa Besnoy for access links
Temple Beth -el Birmingham: Join steaming on TBEBirmingham YouTube
Temple -Emanu-el Birmingham : Live Stream at www.ourtemple.org
Check our Website for Service Updates