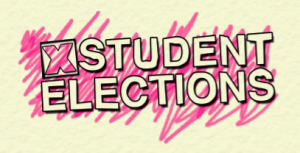 Believe it or not, it is time for Hillel Student Board elections!  Choose to be a part of something great on campus and become a student leader at Hillel.  Position descriptions can be found by clicking on the following link: Bloom Hillel Student Board Position Descriptions
Complete the Nomination Form by Monday, April 21 @ 5:00 pm.  Elections will take place prior to the Farewell Shabbat on April 25th at 5:30 pm.
If you have any questions about the election process, please contact Lisa Besnoy at lisa.bamahillel@gmail.com.  Remember – you can make a difference!  Take advantage of this wonderful opportunity to become a student leader at Bloom Hillel.