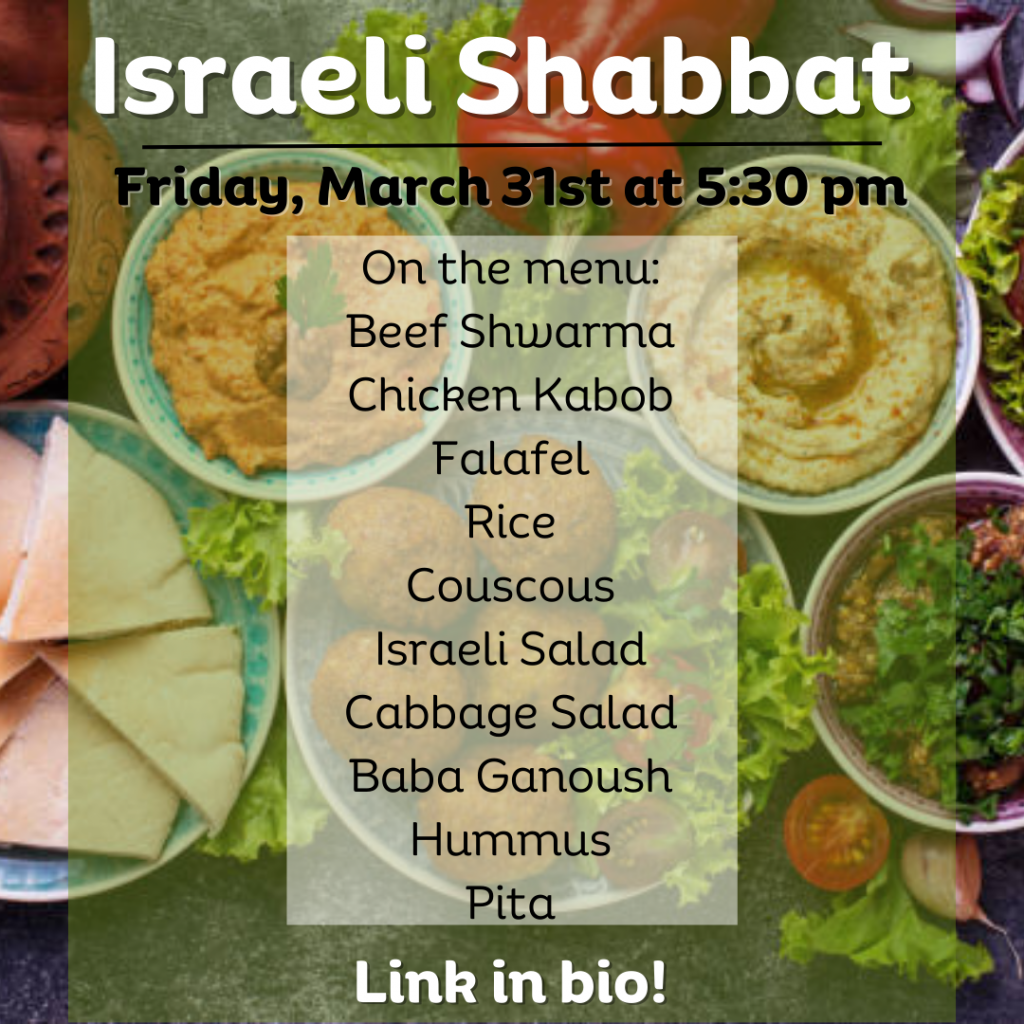 If you love Israeli food or have not had the opportunity to try it you don't want to miss this Shabbat meal!
On the Menu:
Beef Shwarma, Chicken Kabob, Falafel
Rice, Couscous, Israeli Salad, Cabbage Salad, Baba Ganoush, Hummus, and Pita!
Please click the link below to sign-up! We can't wait to see you!