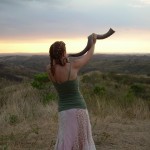 Can you believe it's already time to reserve your space at High Holiday Meals? All meals are served at Bloom Hillel with services following at Temple Emanu-El, Tuscaloosa. There is no fee for students.
Click the link below and join us for Rosh Hashanah and Yom Kippur at Hillel!
https://docs.google.com/forms/d/1YvApv4-KVxY8Vno41Kr7Z4g3Zdx3FfAkGYrZ0djRs5E/viewform
Temple Emanu-El Tuscaloosa High Holiday Services:
Sept 13th @ 8:00 pm: Erev Rosh Hashanah followed by oneg
Sept 14th @ 10:00 am: Rosh Hashanah services
Sept 14th @ 2:00 pm: Taschlich at Manderson Landing
Sept 22nd @ 8:00 pm: Kol Nidre (Erev Yom Kippur)
Sept. 23: Yom Kippur
Morning Service 10:00 am – 12:00 pm
Study 12:00 – 3:00 pm
Afternoon Service 3:00 – 4:00 pm
Yitzkor 4:00 – 5:00 pm
Concluding Service 5:00pm – 6:00 pm followed by Break the Fast at Hillel, Sponsored by Temple Emanu-El Tuscaloosa Sisterhood.
All meals and entrance to the Temple are free of charge for students.  Please RSVP so we can adequately prepare for our amazing campus family.