Alumni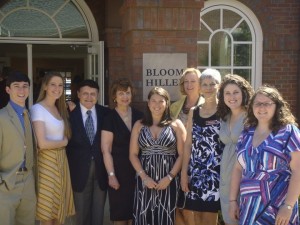 We welcome involvement from our Alumni! Please come visit when you are on campus.
Alumni, students, and friends of Bama Hillel are invited to tailgate with us before home games.
Please check our calendar for the time and date of the future tailgate events. (We also have a great parking lot on campus; call 205-348-2183 or email bamahillel@gmail.com for parking information.
Our alumni are connected on Facebook!
If you'd like to be added to our alumni email list, please email bamahillel@gmail.com with your contact information and the year that you graduated.