Donate Today!
Double your gift with Hillel Global Giving Week May 1-May 5, 2023
It's the 4th Annual Hillel Global Giving Week!
Links are Live! Click here to Donate TODAY and DOUBLE your gift!!
During this annual fundraising week, all gifts made to Bama Hillel between Monday, May 1st and Friday, May 5th will be matched, dollar-for-dollar up to $5,000 dollars – thanks to generous matches from Hillel International.
We are honored to be the home away from home for Jewish students at The University of Alabama. Thank you for supporting our mission.
Click the special link below to participate in the Bama Hillel Global Giving Week so your gift is counted towards the match.
We hope we will have your support!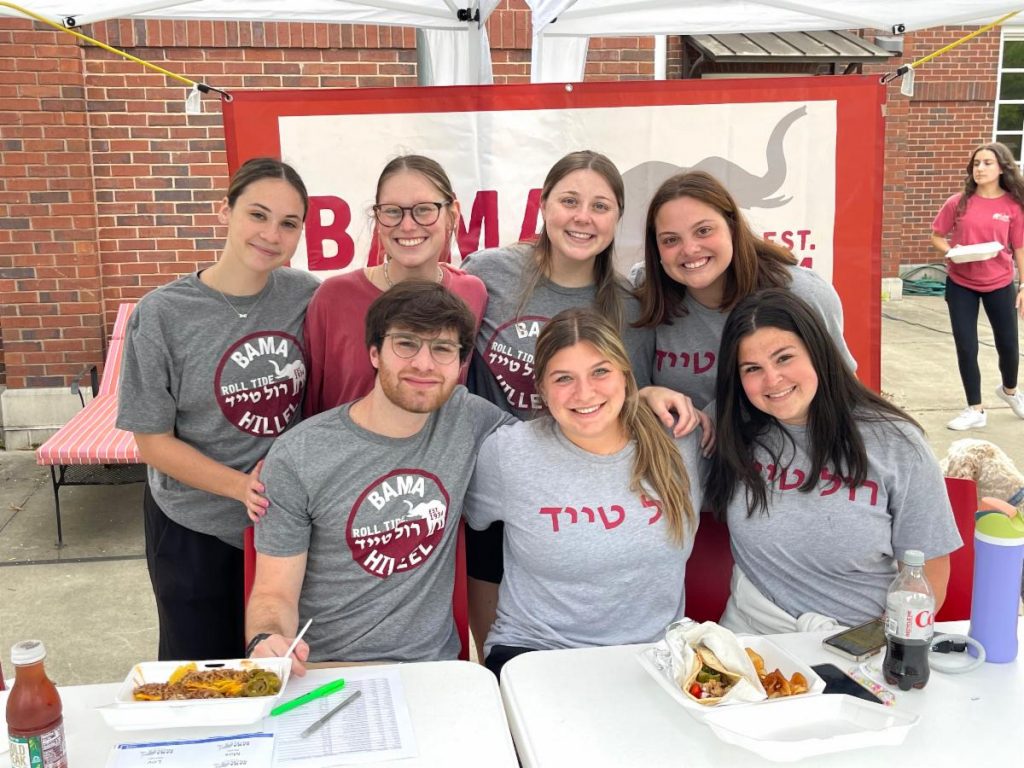 2022-2023 Annual Campaign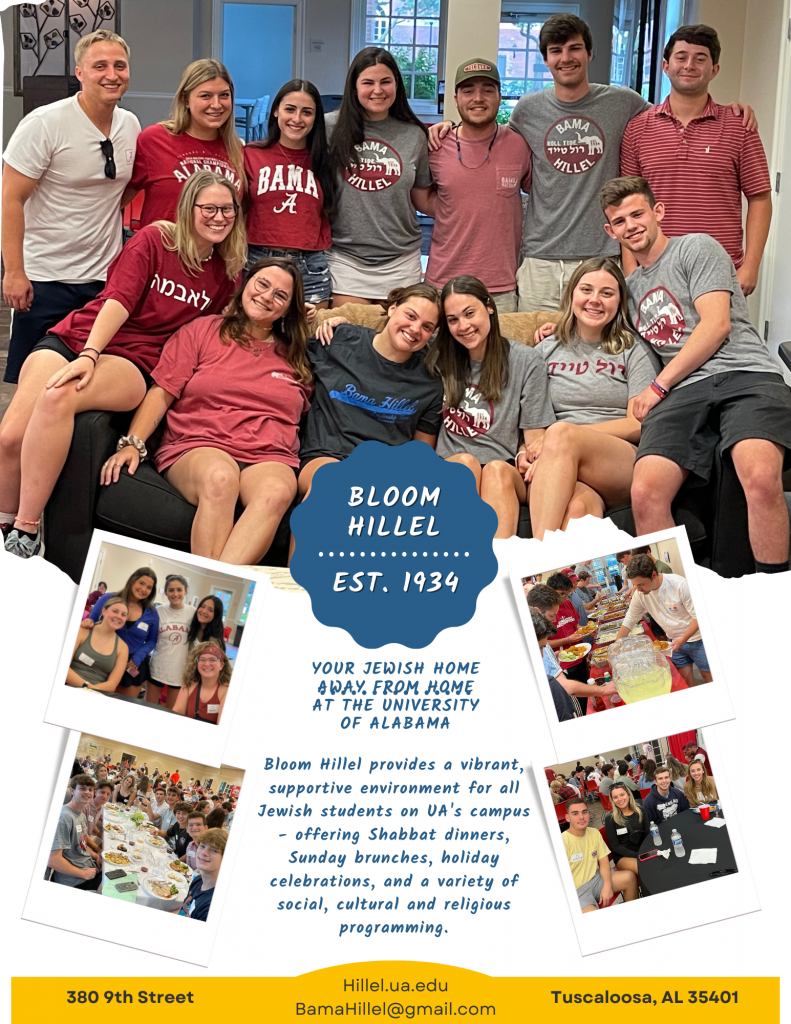 You are the cornerstone of all we do. We cannot thank you enough.
If you have not visited Bama Hillel recently, we encourage you to do so. It may look different from what you remember, but the energy and enthusiasm for Jewish life at Hillel is undeniable. The community of Jewish students is now over 1000 strong. Students are involved in so many ways. In addition to participating in events throughout the week, student interns also play a vital role in operating and planning all we do at Bama Hillel. Drop in anytime during the week to find students studying, watching TV, playing video games, baking Challah, or grabbing a snack between classes.
At Bama Hillel, we focus on a holistic approach to Judaism, encompassing traditional observance and prayers, culture, Israel, career, and community. Students can join the
Bama Hillel Birthright trip to Israel, work with Hillel Connections to find a summer internship and engage in an immersive Jewish experience or serve as a Service Engagement Interns, dedicated to creating programming and awareness on issues pertaining to diversity and social service.
As you know, we do not ask students to pay for any of their meals or activities. Each week, we serve more than 150 Shabbat meals, Sunday brunches, and provide access to snacks. Your gift, whether large or small, helps us meet those costs.
We are delighted to let you know that all gifts of $180 or more will be matched by Eliza and Hugh Culverhouse and gifts over $360 will be double-matched.
We need your help to continue meeting the needs of our students. Giving opportunities are indicated in the enclosed materials. There are many ways to give – by check, credit card, or recurring payments through PayPal. Please join us in preserving our Jewish future.
Contribute to the 2022-2023 Parent Campaign.
---
Thank you for your support of Bama Hillel. Without your help, we would not have been able to provide programming and meals to the 450+ students we served last year. As you know, we rely heavily on our parent donors to provide funding to keep our students well fed on Shabbat, the High Holidays, Sunday Brunches, and everywhere in between.

We understand everyone is seeing an increase in daily living expenses – from the grocery store to the gas station. Our food prices have increase 20% in the past year and we are feeling the impact as we prepare for the fall semester. While our students come from Jewish homes with diverse customs, we always find our unity for holiday meals and gatherings. We are budgeting food costs to be just under $70,000 year, to serve 5000+ meals throughout the year.
We are extremely thrilled that once again, Eliza and Hugh Culverhouse have issued an incredibly generous challenge for our parent donors. All gifts of $180 or more are eligible to be matched! One-time donations or recurring payments are all eligible for a match. We are seeing more and more parents choose a recurring payment method and have tried to make this easily accessible to you on our website at hillel.ua.edu.
Please take a few moments to click the following to donate to the Parent Campaign, set up a Recurring Donation Schedule, or mail checks to Bama Hillel, 380 9th Street, Tuscaloosa, AL 35401.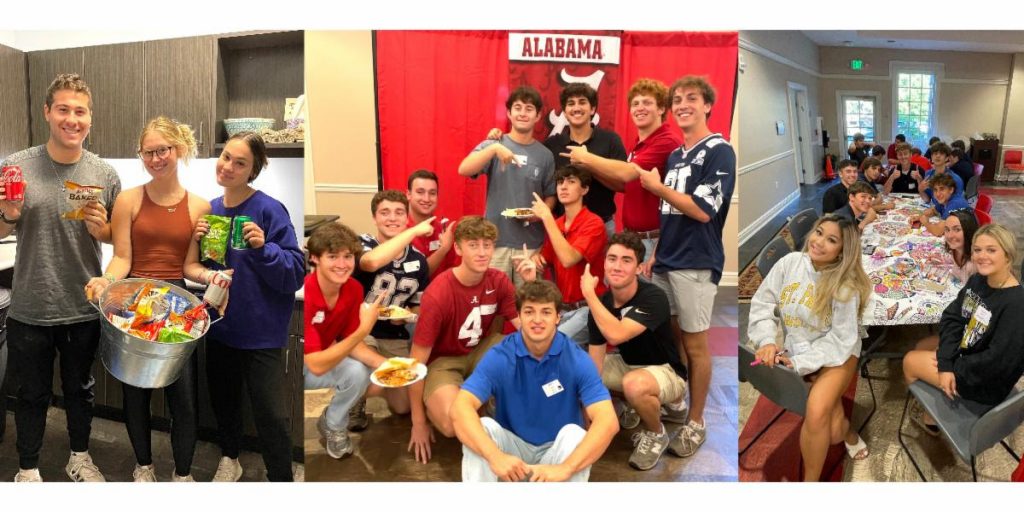 ---
Other Opportunities to Support Bama Hillel
Did you know we never charge students for Shabbat or Holiday meals? In these difficult times, we need your help to continue this tradition.
Please consider sponsoring a table for our upcoming Holiday Dinners. We expect to serve 300 to 400 meals in the next two weeks! We are offering to-go meals and socially distanced seating options for our students
You can sponsor a "table" of 10 for $180 or half a table for $90 by visiting our store
or Donate any amount by clicking the donate button on this page.
Thank you for your support!
---
We greatly appreciate any donation you are able to make, and we'd be happy to talk to you about contributions of any amount. It is the generous support of donors that enables us to continue to provide fabulous programming for our students. Some of our donor levels are listed below. Please contact bamahillel@gmail.com or call 205-348-2183.
To contribute online, click the "Donate" button on the left.
Checks made payable to Bloom Hillel can be mailed to the Bloom Hillel Student Center, 380 9th Street, Tuscaloosa, AL 35401.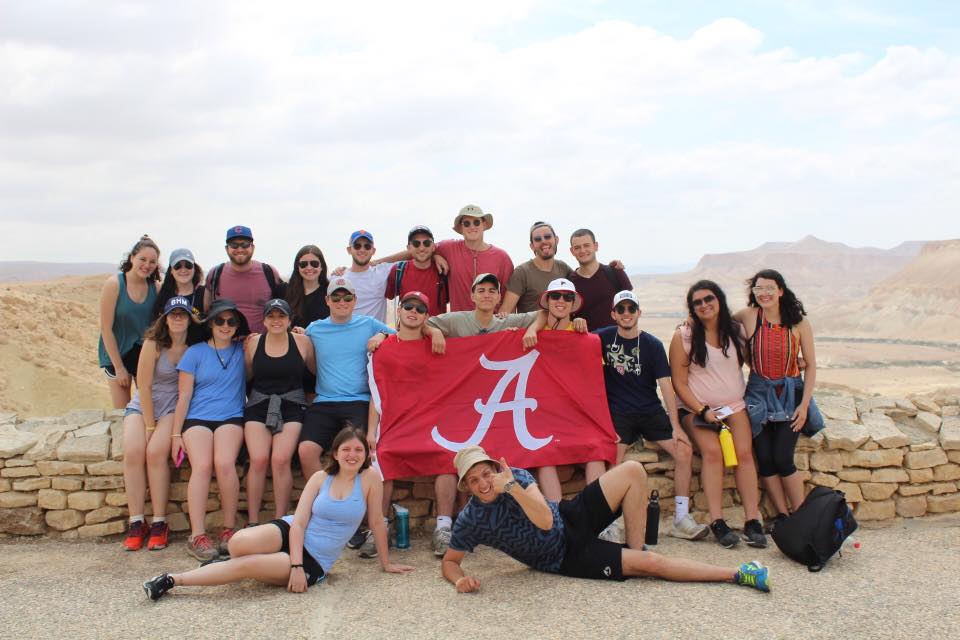 Please consider giving at whatever level you can afford. These gifts help us fund Hillel meals and activities so that they can remain free for all students. (Exceptions are special catered events like Rosh Hashana, Yom Kippur or Passover when students are asked to pay half of the costs.) We thank you for your continued support!
Leadership Levels:
Bama Hillel Benefactor $2000 or more
Sponsor $1,080 +
Champion $540
Supporter – $370
Bama Hillel Friend $180
Donation Packages – want to support Hillel and surprise your student? Check out the packages below for some ideas. Don't worry, we are alway happy to supply soup and sing happy birthday with or without a gift package. Just give us a call or contact Lisa directly at (205) 523-4646.
Matzo Ball Soup Care Package
We'll hand-deliver some delicious homemade soup and a gift bag with other goodies, too. Just call 205-348-2183 to order.
Birthday Shabbat Package
Help your student celebrate his or her birthday at Hillel. This sponsorship will cover a birthday card from Hillel, cake and candles at the shabbat dinner closest to your student's birthday.
Join the Bubbie Zadie Club – $180
Becoming a member of the Bubble Zadie club not only gives you bragging rights, it will sponsor a table of 10 at Shabbat Dinner in honor of your grandson or granddaughter.