Double your Donation Today!
Thank you for your generous commitment to the future of Jewish campus life at The University of Alabama. During this difficult time, your contribution to the Hillel Global Giving Campaign means so much. It allows us to continue serving as a Jewish home for current students, welcome the CLass of 2024, and strategically plan for an engaging fall semester.
Your support during the Hillel Global Giving Campaign has raised $15,170 through donations and campaign pledges and thanks to the Hillel International matching funds and an amazing challenge gift from Eliza and Hugh Culverhouse, all gifts have been matched. But, the opportunity continues!
Matching dollars are still available!
We are so thankful to each of you who has given, and to Eliza and Hugh Culverhouse whose $36,000 challenge provides additional matching opportunities. Please consider supporting our future with a donation today by clicking the button below. Single and recurring donation options are available. Any amount is greatly appreciated.
---
We greatly appreciate any donation you are able to make, and we'd be happy to talk to you about contributions of any amount. It is the generous support of donors that enables us to continue to provide fabulous programming for our students. Some of our donor levels are listed below. Please contact bamahillel@gmail.com or call 205-348-2183.
To contribute online, click the "Donate" button on the left.
Checks made payable to Bloom Hillel can be mailed to the Bloom Hillel Student Center, 380 9th Street, Tuscaloosa, AL  35401.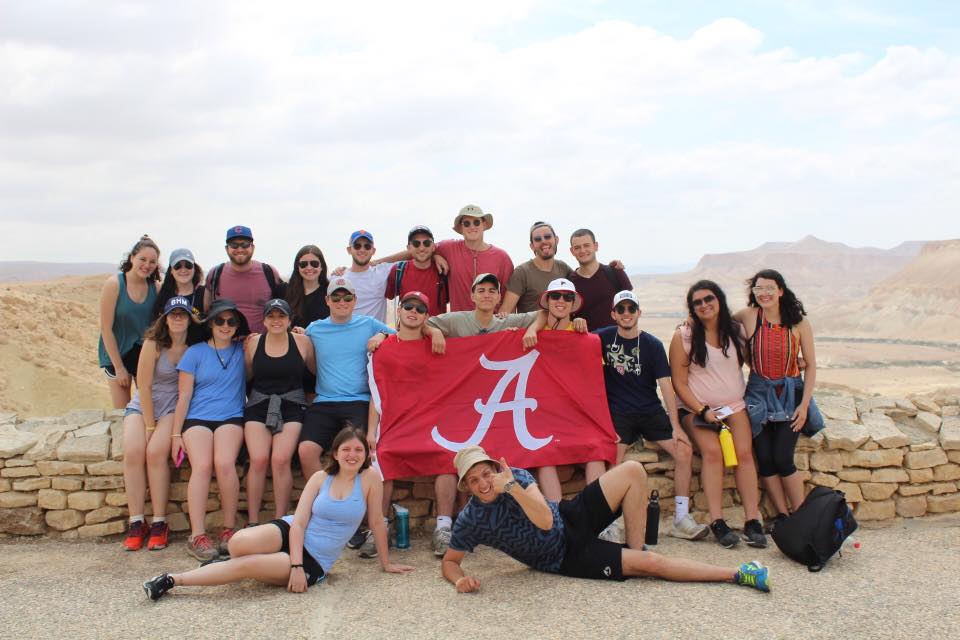 Please consider giving at whatever level you can afford. These gifts help us fund Hillel meals and activities so that they can remain free for all students. (Exceptions are special catered events like Rosh Hashana, Yom Kippur or Passover when students are asked to pay half of the costs.) We thank you for your continued support!
Leadership Levels:
Bama Hillel  Benefactor $2000 or more
Sponsor $1,080  +
Champion $540
Supporter – $370
Bama Hillel Friend $180
Donation Packages – want to support Hillel and surprise your student?  Check out the packages below for some ideas.  Don't worry, we are alway happy to supply soup and sing happy birthday with or without a gift package.  Just give us a call or contact Lisa directly at (205) 523-4646.
Matzo Ball Soup Care Package – $36
We'll hand-deliver some delicious homemade soup and a gift bag with other goodies, too. Just call 205-348-2183 to order.
Birthday Shabbat Package – $54
Help your student celebrate his or her birthday at Hillel. This sponsorship will cover a birthday card from Hillel, cake and candles at the shabbat dinner closest to your student's birthday.
Join the Bubbie Zadie Club – $180
Becoming a member of the Bubble Zadie club not only gives you bragging rights, it will sponsor a table of 10 at Shabbat Dinner in honor of your grandson or granddaughter.