BJ Hollars discusses his new book – March 17, 2013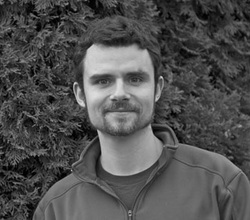 On March 17, 2013, author BJ Hollars will join students and visitors for Sunday Brunch at the Bloom Hillel Student Center to discuss his new book Opening the Doors: The Desegregation of the University of Alabama and the Fight for Civil Rights in Tuscaloosa.
"Opening the Doors is a wide-ranging account of the University of Alabama's 1956 and 1963 desegregation attempts, as well as the little-known story of Tuscaloosa, Alabama's, own civil rights movement…Relying heavily on new firsthand accounts and personal interviews, newspapers, previously classified documents, and archival research, Hollars's in-depth reporting reveals the courage and conviction of a town, its university, and the people who call it home."
Would you like to join us for BJ Hollars' address and a bagel brunch at Hillel on Sunday, March 17th @ 11:30 am?  Please contact lisa.bamahillel@gmail.com to reserve your space.  This event is free and open to any student interested in attending.  Please RSVP by March 14th.