Hillel Hours During Inclement Weather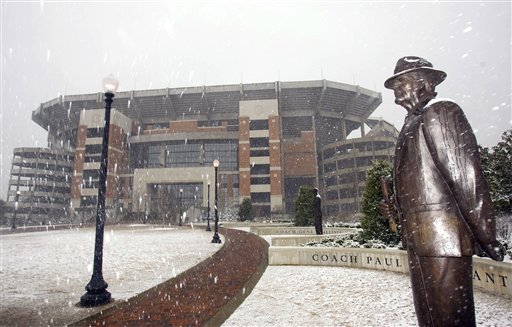 Tuscaloosa has had quite a winter! (at least based on Bama standards).  We encourage everyone to remain cautious during winter weather which may cause snow and ice to accumulate local roads.
Bloom Hillel operates under the same weather schedule as The University of Alabama.  When The University closes due to weather, Hillel will follow suit.  Please check UA's homepage at ua.edu for up to date weather announcements.