Ben Greenberg, the New Bloom Hillel President!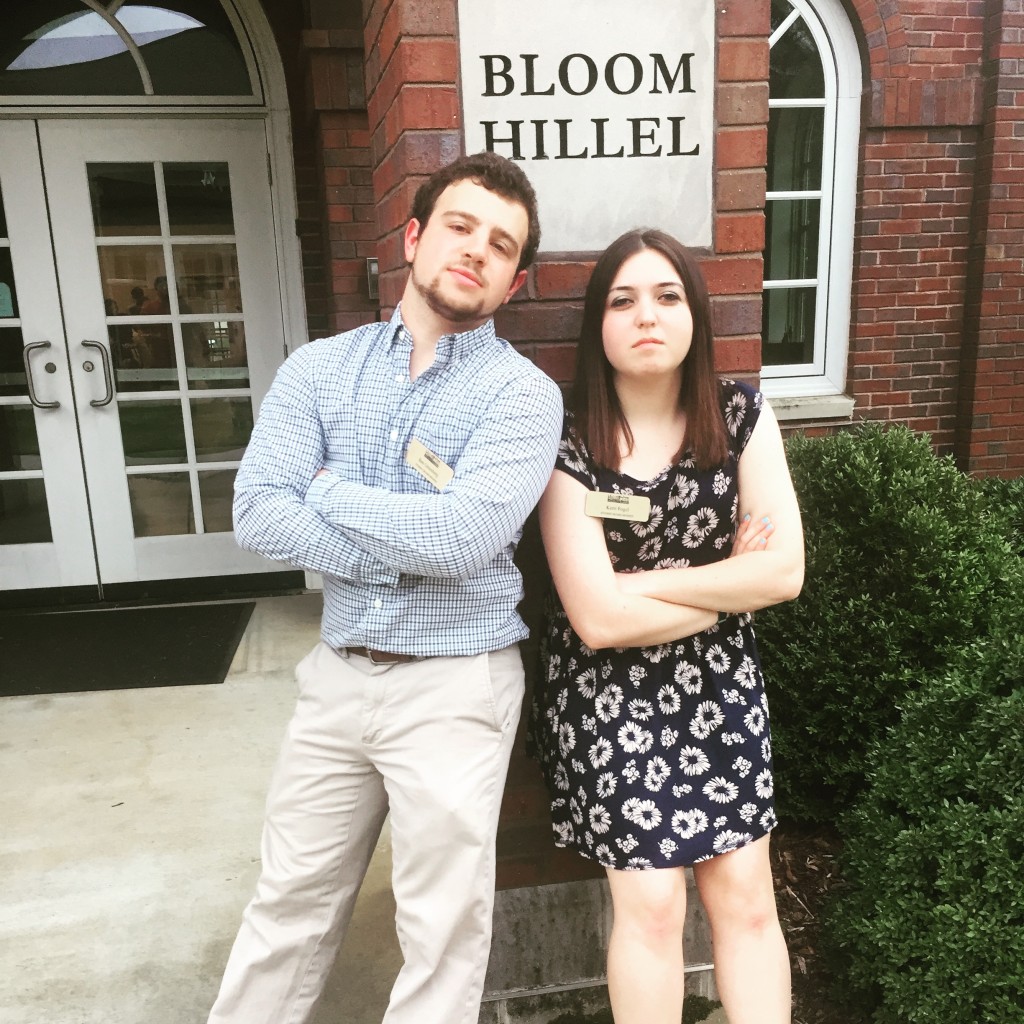 Incoming president Ben Greenberg with Immediate Past President Kerri Fogel.
Ben Greenberg was recently elected by his fellow University of Alabama students to be the leader of the new Hillel executive board.
Greenberg is a sophomore from Memphis, TN., who is majoring in Accounting with a minor in Biology on the Pre-Med track. His involvement with Hillel began the second he walked on campus because he was very interested in a Jewish community on UA's campus.
"Being a part of a tight knit Jewish community in Memphis, I really appreciated how well-connected and encompassing Bloom Hillel was," said Greenberg. "Also, I took on many leadership roles in BBYO in high school, so I knew once I found my place in Hillel, I wanted to continue my leadership and be on board."
Before being elected as President, Greenberg was Secretary on the executive board as well as an Intern. He has a lot of plans to help expand the Jewish community here at UA including more Israeli programing to the Hillel schedule as well as adding a lecture series with the Jewish Studies Department.
"We have all of these resources on campus, so why not use them?" said Greenberg.
Greenberg officially starts in the fall, but he has had multiple meetings with students and Hillel Director Lisa Besnoy to get events planned for the fall. He cannot wait to get started and help grow the Jewish community!