BOO-sackly's Shabbat – 10/28/22
It's Spooky Season! Join us this Friday, October 28th at 5:30 pm for BOO-Sackly's Shabbat Dinner! Following dinner we will have a Scary Movie Night – the movie will be viewers choice so come with recommendations!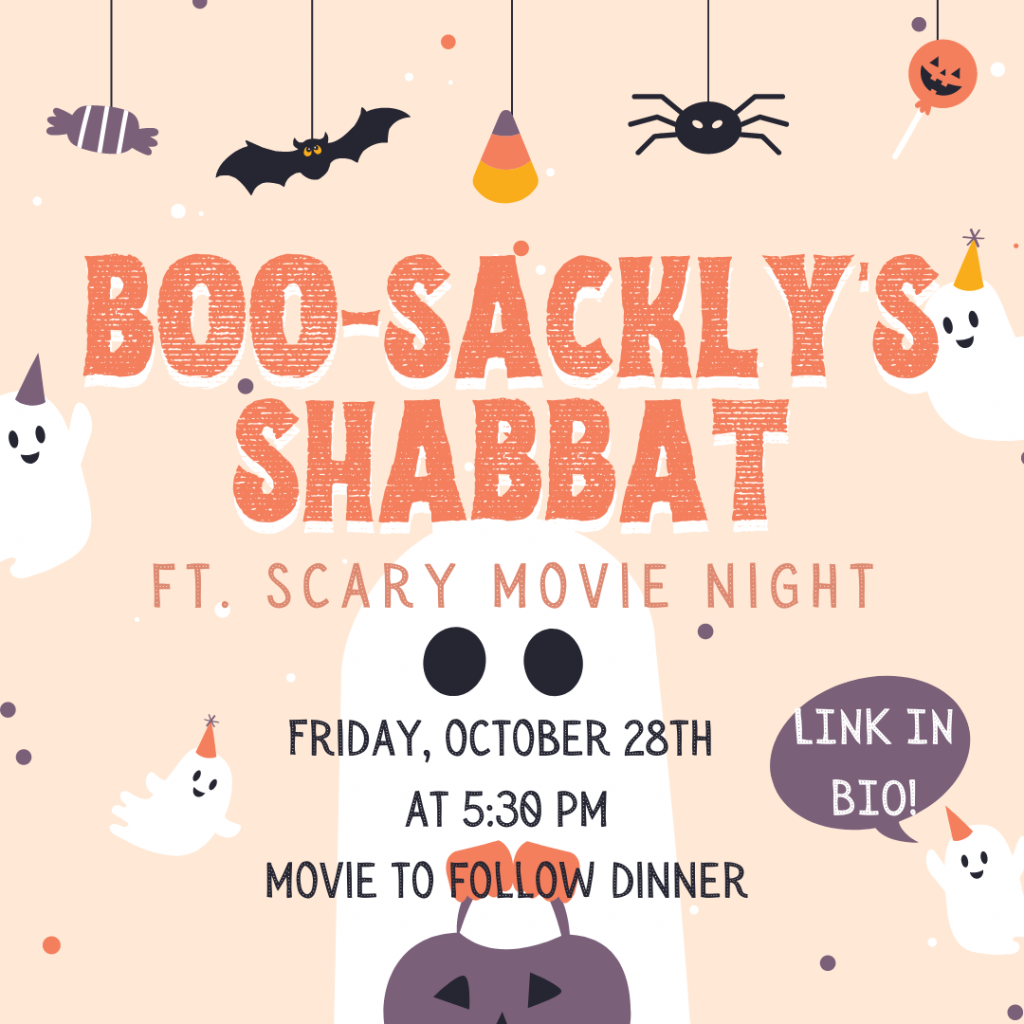 On the menu:
Chicken Fingers
Fries
Texas Toast
Slaw
Salad
+ CANDY GALORE!!!
Please review the available slots and click on the button below to sign up. Thank you!