Jalapenos Mexican Grill – 10/7/22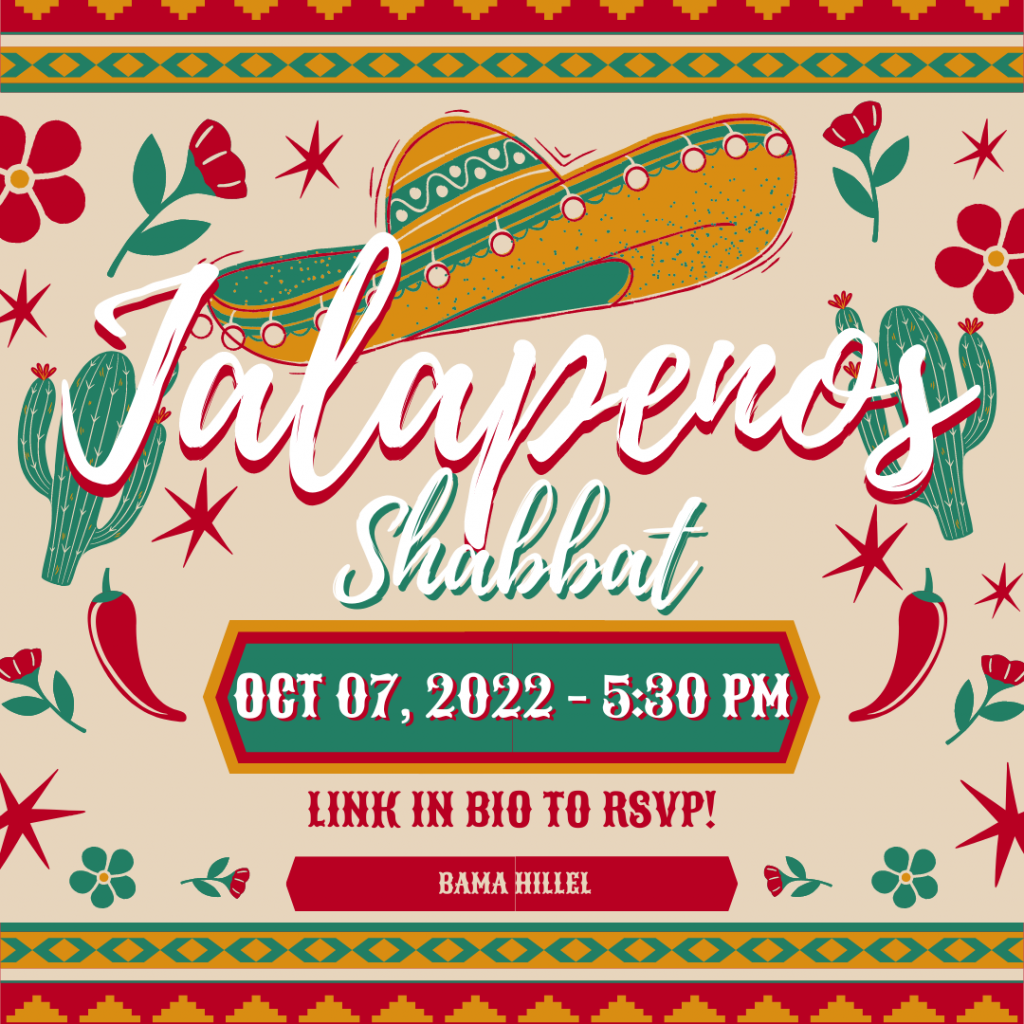 Join us this Friday, 10/7 at 5:30 pm for our first ever Jalapenos Mexican Grill Shabbat! We know this is a Tuscaloosa favorite so we decide to bring it to you at Hillel! Please comment any dietary restrictions in the comment section. We look forward to seeing you!
Please review the available slots and click on the button below to sign up. Thank you!