Welcome Back Food Truck Shabbat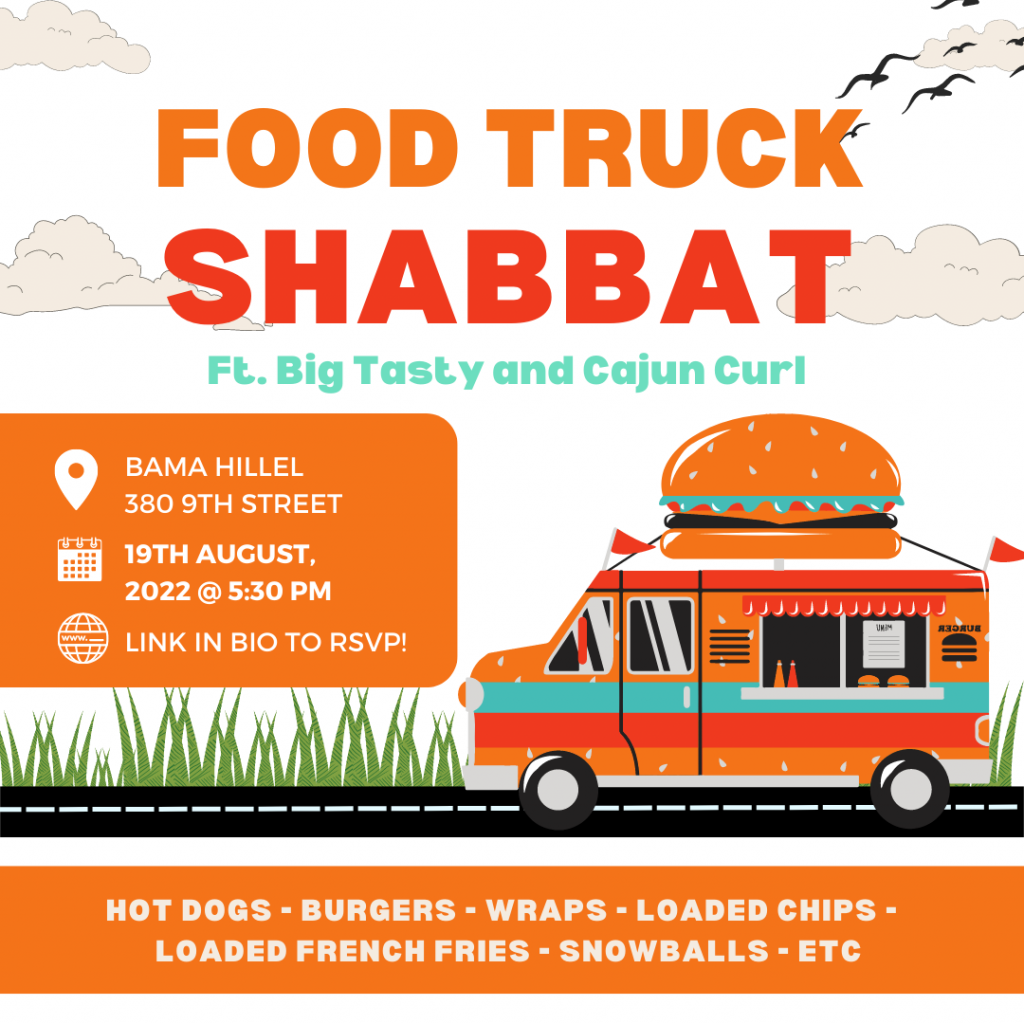 Welcome back! We are SO excited to see everyone! And of course, we are kicking off our semester with Food Truck Shabbat!
Join us this Friday, August 19th at 5:30 pm for Shabbat Dinner. Choose your own entree from either Big Tasty (burgers, hot dogs, fries) or Cajun Curls (loaded chips, wraps, etc) and enjoy dessert from T-town Snow!
Sign-ups are required so we can give each Food Truck a headcount! Upon check in you will be given a ticket for your choice of food truck (drinks will also be located at check in).
We look forward to seeing everyone there! Click the button below to sign-up!